lacZ Enzyme
Expression Lentivirus:
b-galactosidase (lacZ) is is a hydrolase enzyme that catalyzes the hydrolysis of beta-galactosides into monosaccharides. It is used as a senescence biomarker both in vivo and in vitro in qualitative and quantitative assays, see sample image belo: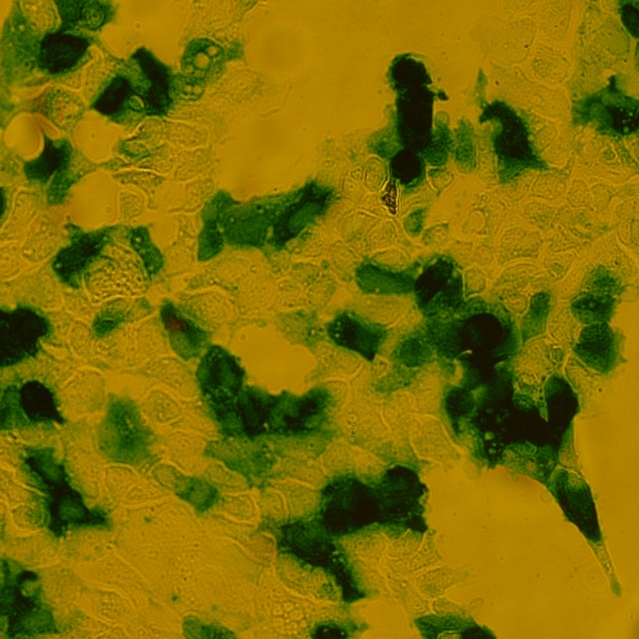 Gentarget provide lacZ expression lentivirus containing different antibiotic markers. Please see lentivector core map scheme below. Click Product Manual(.pdf) for product details.