Description
Gentarget developed a novel transduction enhancer (Trans-UpTM). It is the poly-cations and non-ionic amphiphilic molecules mixture using a proprietary process. This nontoxic chemical-based enhancer increases the transduction efficiency by neutralizing the particles' and cell surface charges and modulating cell membrane permeability, which condenses lentivirus and bridge into to cells.
Whether for difficult-to-transduce cell type of just want to ensure high transduction rate, the Trans-Up can increase transduction rate by 2-8 folds depend upon cell types and original lentivirus transduction efficiency. See sample data below, more details in Product Manual.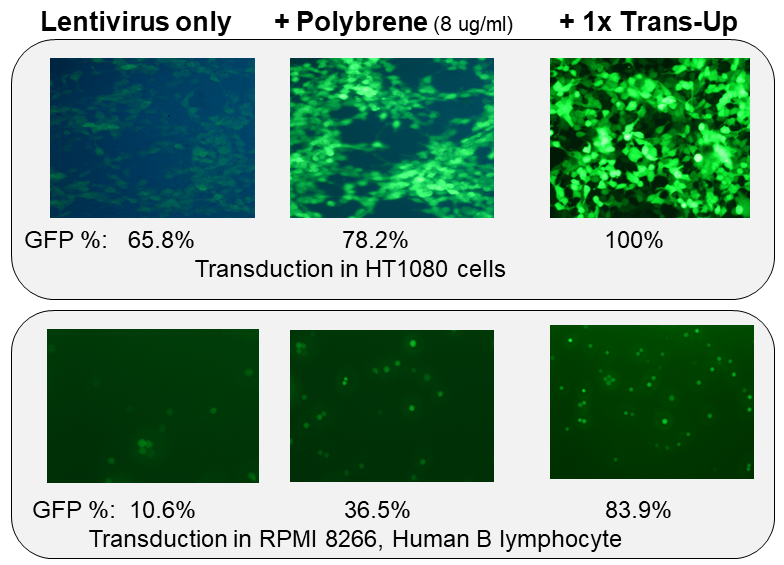 Trans-UpTM Enhancer Features
Easy-to-use, simply add it into cell culture medium at time of lentivirus transduction, regardless of the lentivirus pre-mixed with polybrene or not; no need to change medium after infection;
Efficient: enhances the transduction efficiency up to 8-folds;
No cell toxicity at the working concentration of the enhancer.
Flexible: enhance lentivirus and retrovirus in a wide variety of cell types, compatible with all types of packaged lentivirus.
Amount: 1.0 ml (500 x stock);
CAT#: T-Up