The COVID-19 pandemic became a serve international public health threat. Huge efforts are put into developing the vaccines against COVID-19. Experts says the COVID-19 will not go away until an effective vaccine developed. Even with a "effective" vaccine, Scientists do not know for now, how long the vaccine immunity to COVID-19 virus. If the immunity wanes with a year, COVID-19 could, like influenza virus, become an annual comeback. Currently results seem be this case. So the duration of this pandemic is largely depend on the vaccine results.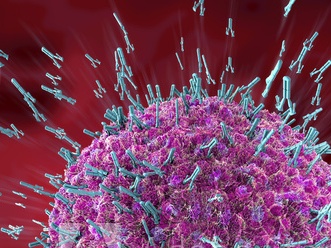 Accelerate vaccine / drugs development against COVID-19:
ACE2 and TMPRSS2 are cell surface receptors, mainly expressed in vascular endothelial cells. COVID-19 coronavirus enters human cells via ACE2 and TMPRSS2 by coronavirus' Spike protein. Therefore, ACE2, TMPRSS2, S protein are the targets for antibodies, drugs and vaccine development for COVID-19 virus.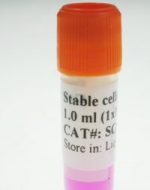 Lately, Gentarget developed two stable cell lines that over-express human ACE2 gene in Hela cells (CAT#: SC075) or in HEK293T cells (CAT#: SC076). It constitutively expresses high level of human ACE2 gene and can be used for in vitro screening and characterization of antibodies, vaccines, or drug candidates against SARS-CoV, COVID-19 coronavirus.
Gentarget Inc is a Biotech company providing biological research reagents. It makes its contribution in accelerating the development of antibodies, screening assays and vaccine validation. Gentarget has developed expression lentivirus for COVID-19 Spike (S) protein (CAT#: LVP1329) , S1-RBD domain (CAT#: LVP1330). human ACE2 (CAT#: LVP1310) and TMPRSS2 (CAT#: LVP1309).